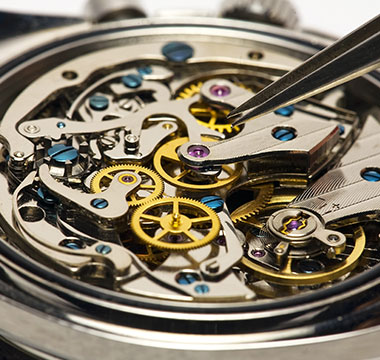 Has your watch stopped working or is no longer able to keep time?
If more than a battery needs to be replaced then our professional jewelers can provide full service to get your watch back in top shape and functioning like new. From Rolex to Relic we can clean, oil and adjust any watch from a simple quartz movement to the complicated mechanics of an automatic Rolex. At Fast-Fix, servicing your watch is quick and easy… much faster than sending your watch back to the factory. We are experienced in repairing any brand or model. Below are just some examples of different watch brands we service regularly:
Concord
Fossil
Breitling
Panerai
Wittenauer
Omega
Longines
Piaget
We repair watches using factory parts to save you time and money. Bring your watch to Fast-Fix Jewelry and Watch Repair and let us get you running on time for less money and time than sending your watch to the factory. All repair services performed on-site. Drop by or contact us today!
Have will service your watch while you shop!